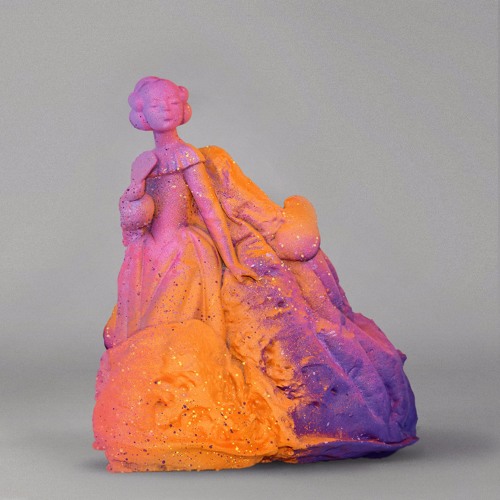 Release Date: 19th May 2016
Outside of the music itself, Dance music's community spirit has always been its most fore-frontal winning ingredient. The shared essence of warm, welcoming spirit and collective inclusion that exists at the majority of raves and in the best examples of Resident Advisor's podcast series has, for the most part, been universal in its attitudes. Fractures do, of course, exist on the periphery; Bloc founder George Hull's much maligned comments back in March signified some of the more conservative viewpoints not washed out by the sea change. True enough, some would argue that student nights full of curly haired, MDMA guzzling rugby lads may have watered down the rave scene's initial anti-establishment oeuvre.
However, as times change, so too do the rules of engagement, and in an age where dance music's cultural acceptance breeds both love from a new generation and disdain from an old guard of whom many may have been simply riding a wave, there's room for fun and abandon on both sides of the net. The marriage of both aesthetics, however, does rather take the consideration of two dab-hands, and certainly Perc & Truss are those.
There isn't really a question of chemistry when it comes to Leather & Lace, the pair's first collaborative project since 2014's Two Hundred EP, because not only have they proven it's existence before, but so intrinsic are their shared values and vision in their respective material that one can expect both linear structuring and a melting pot of ideas. Though experimentation is slightly discarded here for the biggest-room techno we're yet to hear from the duo, almost every aspect is judged and measured to have the right amount of impact and depth. These are hard-nosed bangers for sure, but they don't shy away from artistry either.
The opening title track is seemingly overwrought but it raises a defiant gesture towards faction development, occupying dark basements and sun-kissed trips at Dekmental simultaneously. The aforementioned restraint is used masterfully here, its trance-flavoured synths pulled back just enough to favour atmosphere over obnoxious volume.
'Subox' brings a slightly more feverish sweatbox mentality to bear; it's still propelled by an enormous kick, it's predecessor's euphoria replaced by intoxicating acid skronks, all entwined and acting as the dormant Mount Etna primed to explode before the entire basis is laid to waste by the thunderous discordance. 'Badman' is most abstract of all but maintains a direct sense of heaviness, full to the brim with filthy low-end dissonance and a trippy vocal intonation. The track deals the sledge-hammer climax one feels the whole EP has been foreshadowing, consummated by quickening tension and ear-shattering scree.
Crossover appeal is often a tenuous thing, and one should not expect to hear any of Leather & Lace being broadcast on daytime Radio 1. In and of itself that's a testament to its ability to capture both 4/4 immediacy and the atmospherics that it's often necessary to mine deeper to find. The three tracks here are as abrasive, nasty and heavy-set as they are fist-pumping. It seems neither dance culture nor dance music can always adhere to that chemistry, so when it does it should always be treated with reverence.
Key Tracks: 'Leather & Lace', 'Badman'
For Fans Of: Blawan, Surgeon