Here's an article about some cultural things, whether music based or otherwise, that I've been enjoying over the past couple of weeks or so. Recently I wrote about the personal need for art-forms as a paradigm to get lost in, but more universally it seems that the best antidote to panic is to submerge oneself in the things that are dearest to them. I'll try and post one of these every few weeks; it's worth mentioning that - as you'll glean from the book and TV show which I discuss here - not everything I write about will have been released in 2017. Largely the only thing I manage to be constantly up-to-date with is music, although this is changing so there may be more on that front soon.
Anyway, here are the things that have been thrilling me recently. As always, I hope you find something that peaks your interest.
MIX: Avalon Emerson Live @ Printworks, London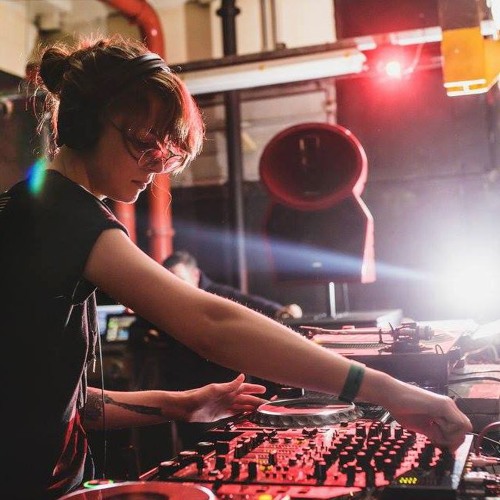 San Francisco producer Avalon Emerson has, via a series of exquisitely crafted and dynamic sets and mixes, carved out a rather inimitable niche for herself as a DJ. This set, recorded at a party hosted by Hydra at Printworks in London in March, completely encompasses all the blood-pumping, tear-jerking and deeply personal facets that she's become known for dealing in. Things kick off in wonderfully banging fashion, as the first half an hour sees her weave in Objekt's 'Theme From Q' (sure to be heard across many a dancefloor this summer) and her own furiously euphoric re-cut of Shamir's 'On the Regular'. The second half an hour is a journey through perhaps the most stunningly beautiful passage you'll hear in any mix this year, before a swift run of drum 'n' bass emboldened by Photek's classic 'Complex' re-shifts the atmosphere and adds even more colour.
It's her incorporation of Nina Donovan's 'I Am A Nasty Woman' poem, performed by actress Ashley Judd at the Women's March in New York in January of this year, that sees the set's finale reach its zenith, and while the whole two hours is phenomenal, it's this which levitates it to being a celebration of diversity, vivacity, femininity and jubilation. It's the kind of dancefloor moment which will go down in clubbing circle history.
Listen to Avalon Emerson's set via Soundcloud
HERE
.
BOOK: Yeats: Selected Poetry
I'm not totally sure why I decided to start reading this collection of W.B Yeats poetry (this edition published by Pan Books, London in 1974) I found on my mother's book-shelf recently. Ultimately it was a combination of not being overly familiar with his work and a growing fascination with the structural limits and reserved time frame that exists in most poetry. But it's fair to say that, for all of my favourite writers and their idiosyncrasies, none of them are as adept at creating, summarising, envisioning or relaying feelings as William Butler Yeats.
Yeats' use of words is neither particularly complicated nor introverted, but so wholeheartedly do the convictions, perspectives (whether his own or not) and emotions pervade from the pages in this collection (which spans his entire catalogue and timeline of work) that the poems here lift the veil on a magnificently deep connection with his home country of Ireland, the human condition, war, love and prophecy. An underlying melancholy and sense of regret is the most common base for many of these verses, and slammed as they are against a pastoral, bleak and vivid depiction of the Irish landscape and folklore, they create an ethereal beating heart that's as much a product of the early 20th century as it is the desire to make these feelings tangible. This collection acts as a way into a world stricken with grief but not ignorant of glimmers of hope, which is why reading it in 2017 can seem like a vindictive activity.
TV: War & Peace, BBC One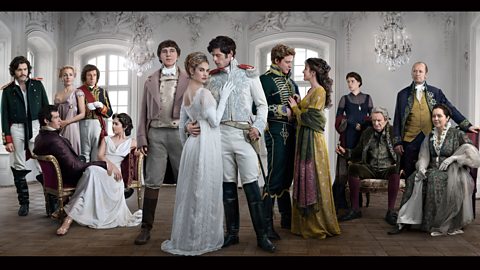 I have a strangely long relationship with Leo Tolstoy's War & Peace. I first brought the book when I was eighteen, hoping to spend the summer before embarking on my first year of university getting immersed in it, but I've started reading it about five times and have still gotten no further than about forty pages in. First aired in early 2016, BBC One's adaptation of the legendary novel was perhaps exactly what someone like me needed, and the results were fairly beautiful.
Enlisting Paul Dano as protagonist Pierre Bezukhov was an inspired move, but the production went to greater lengths to show off the wealth of young British artists who are starting to become welcome regulars through the likes of Lily James, Tuppence Middleton and James Norton. Add in to the equation the mercurial old guard combo of Brian Cox and Jim Broadbent, a remarkably eerie soundtrack and a pristine, fine-tuned cinematic projection of upper middle class antics and visceral battle scenes, what the show lacked occasionally in context it made up for in well-judged wholesomeness. Just over a year on and it still ranks as one of the BBC's finest historical drama propositions.
ALBUM: Pond- The Weather
Perth, Australia based Tame Impala affiliates Pond have honed in on a zeitgeist moment for their seventh LP, The Weather. The en vogue psych-pop sound that Kevin Parker has re-energised and embellished in the mainstream over the last few years does find itself interwoven into the first half of this record, with songs like 'Paint Me Silver' and the Ariel Pink-esque 'Colder Than Ice' being smothered in just enough hallucinogenic light to potentially earn a place on the "edgier" side of the Radio 1 roster. The whole record is an invigorating, often achingly addictive and textured opus, whether it's residing in poppier climbs or slightly deeper moments like the slow-burning saxophone-centric wig out of 'Zen Automaton'. Despite it's sun-kissed domain however, the lyrics are delivered by frontman Nick Allbrook with a sardonic sense of retirement that, although drenched in humour, adheres to an outlook based on the notion that it's time to give up on the human race. Just like all the best psych-pop, it marries exuberance and druggy craft with poignancy.
MIX: Hunee, BBC Radio 1 Essential Mix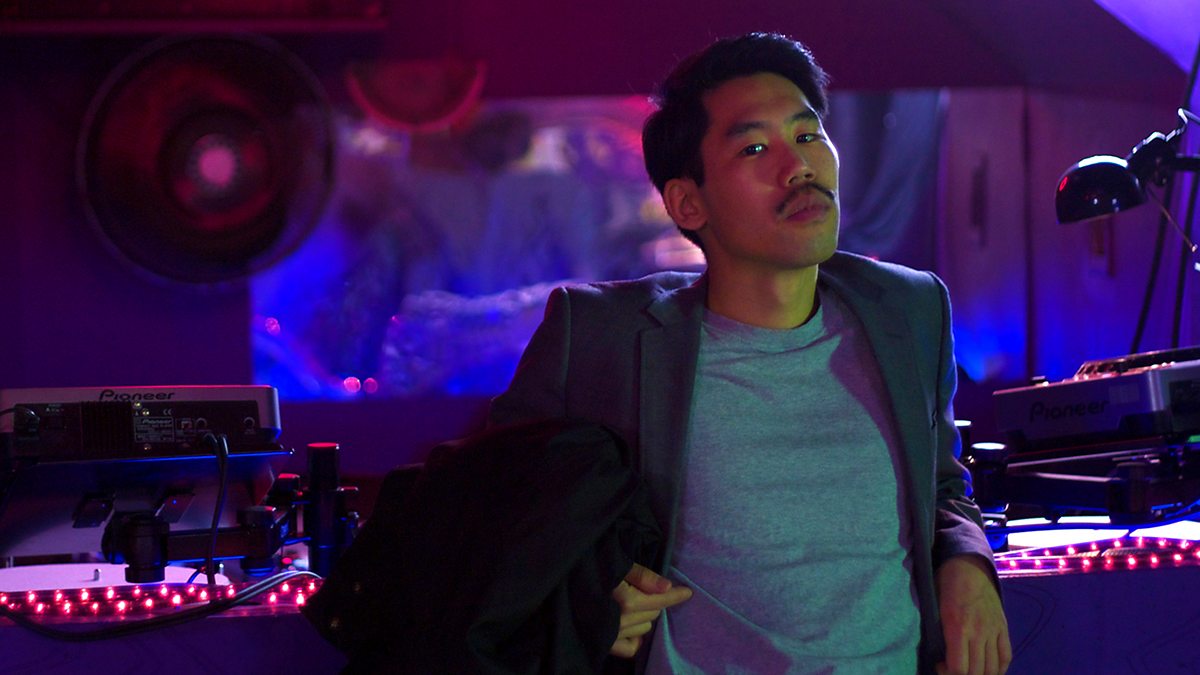 It's always special when a DJ who isn't a household name gets given the chance to propose their craft to a slightly more mainstream audience. Pete Tong & Radio 1's Essential Mix series have done wonders in this regard, and famed crate-digger Hunee delivers in spades on his contribution. Like the aforementioned Avalon Emerson, Hunee's mixes revolve around an almost intellectual understanding of texture and colour, and the two hours on offer here run the gauntlet in terms of experimentation, beauty and twisted, alien shapes and ideas. The majority of the cuts here are little-distributed house and techno tunes which thrive at the deeper end of the spectrum, but the push-and-pull dynamic that exists between the different flavours is always fluid, antagonistic and interesting. It's the last half an hour though which will provoke the biggest grins, and Hunee embarks on a series of gorgeously feel-good and international funk and disco, providing the perfect summer accompaniment in an era when throwback tactics are all the rage.
You can listen to Hunee's
Essential Mix
HERE
.
12": Dom & Roland- Aliens/ Zodiac
Mined from the archives of the legendary Drum 'n' Bass duo's unreleased '90s material as part of their Dubs From The Dungeons series, Aliens / Zodiac is a time capsule from the past, the alluring resurfacing of an era steeped in technical ability and precision but with the kind of heart and soul that much of today's DnB seems to lack. Both of these weapons are deeply otherworldly, skulking out of dark warehouses and taking on hulking forms rooted in fat, distorted bass lines and tech-stepping rhythmic cycles while leaving plenty of room for gaps, silences and growing dystopian shadows, especially on 'Zodiac'. It's a release that's both suitably banging and cold, and one that harks back to a time when this music was pure futurism broadcast from another dimension.
ALBUM: Full Of Hell- Trumpeting Ecstasy
Although this is only Full Of Hell's third LP, it's their first offering of stand-alone new material in four years. The time in between this and 2013's Rudiments Of Mutilation has been spent adhering to and developing the notion of them as the grindcore newcomers with real evolutionary ideas via split releases with Sludge metal weirdos The Body and Japan's dark-hearted noise master Merzbow. Eleven tracks long and clocking in at twenty three minutes, there's a certain amount of back-to-basics, nails-down-a-blackboard savagery going on here, completely submerged in nihilism and bleak, near anti-human philosophy and grooviness. But as expected, they make time for cavernous, eerie spaciousness (particularly at the finale of closing track 'At The Cauldron's Bottom'), discordant sampling and electronic excursions, and the title track, featuring the vocal talents of Canadian songstress Nicole Dollenganger, is THE most haunting thing I've heard so far this year. 2017's most thrillingly nasty piece of work rears it's ugly head.