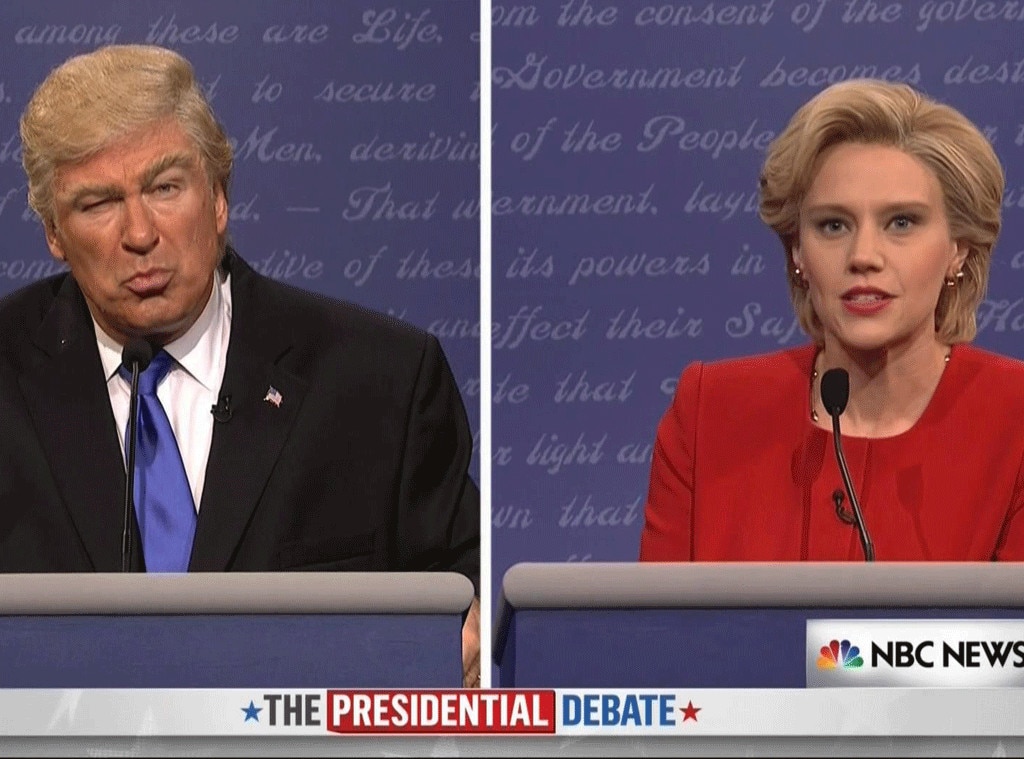 It's not often that I find myself venturing into political diatribe or any kind of outburst of cultural anguish on this site; life is, after all, too short to actively seek out terrible music. But 2016 twisted the definition of acceptability and community so far beyond the pale and in so many different directions that it seems almost reckless to not rely on what makes us the happiest in amongst all the darkness people have had to endure this year. That is not, I should say, a validation of the belief that bad political situations spurn great music and, in reality, no one actually believes that further systematic demoralisation of women and ethnic minorities is worth a killer new Black Flag album. But the power of music's vindictive, comforting and sensitive nature feels strikingly relevant this year, whether it be dealing with the heartbreak of the death of a loved one on Touche Amore's
Stage Four
or complete uncertainty of the future on Solange's
A Seat At The Table.
Death is, of course, a sort of tragic navigator through the themes and resonance of much of the music released this year; there are several records in this list which, if not completely informed by it, are indeed shaped by it. True and depressingly enough, oftentimes in 2016 it felt like the end of T.S. Eliot's
The Hollow Men
was starkly accurate.
Nevertheless, it's the sheer joy of music that End Of Year lists attempt to exhume and, although the exercise of list-making has been made not much short of redundant thanks to certain publications' insistence to post a new one every three days, personal, independent lists still, I believe, delve right to the heart of what music means to people. A quick bit of clearing up is almost always required to try and at least slow the deluge of anger that these lists seem to inspire in their respective comments sections, so for the sake of clarity:
- These albums are not ranked based on any kind of points system or science. They are ranked simply based on how I felt about them at the time of putting together the list.
- I absolutely LOVE most (if not all) of these records, and think every one of them deserves your ears at least once.
- True enough, some of them may be ranked higher because the societal resonance, entwined with the song-writing, creates a uniquely beautiful sense of personality and prophecy. Ultimately though, I tend to enjoy records that have some kind of wholesome sense of resonance more anyway.
One final thing; although I've been a fan of dance and electronic music for the past six years or so, 2016 was the year in which that interest grew hugely beyond just checking Resident Advisor once a fortnight. There are dozens of mixes, compilations and 12" singles which I haven't included here that I will cover in a piece comprising of my favourite dance and electronic music of 2016 at some point over the next couple of weeks (everybody needs to know about Objekt's
Kern Vol. 3
).
Without further ado, here are my favourite 35 albums of 2016. Due to time constraints (working in retail over the Christmas period is the absolute worst) I've listed the first 20 with a genre description of each and have written in much more depth about the top 15. As always, I hope you find something you enjoy. Here's to more killer releases and not so much death of heroes and nihilism in 2017.
Until next time,
Jack x
35. Basmu- Draped In The Obsidian Black Cloak Of The Abyss (
Black Metal
)
34. Touche Amore- Stage Four (
Melodic Hardcore/ Post- Hardcore
)
33. Roly Porter- Third Law (
Electronica/ Ambient
)
32. Hamilton Leithauser + Rostam- I Had A Dream That You Were Mine (
Indie/ Rock
)
31. Urfaust- Deep Space Meditation (
Black Metal
)
30. Elucid- Save Yourself (
Hip-Hop
)
29. Danny Brown- Atrocity Exhibition (
Hip-Hop
)
28. Charles Bradley- Changes (
Soul
)
27. Wildernessking- Mystical Future (
Black Metal
)
26. Demdike Stare- Wonderland (
Techno/ Experimental/ Electronica
)
25. Altarage- Nihl (
Death Metal
)
24. Warpaint- Heads Up (
Indie/ Rock
)
23. Peder Mannerfelt- Controlling Body (
Experimental/ Electronica
)
22. Mark Korven- The Witch OST (
Soundtrack/ Classical
)
21. Mr. Lif & L'Orange- The Life & Death Of Scenery (
Hip-Hop
)
20. Wrekmeister Harmonies- Light Falls (
Post-Metal/ Sludge/ Acoustic
)
19. Modern Baseball- Holy Ghost (
Emo/ Rock
)
18. Oranssi Pazuzu- Varahtelijah (
Black Metal/ Psychedelia
)
17. PUP- The Dream Is Over (I
ndie/ Rock/ Punk
)
16. Every Time I Die- Low Teens (
Hardcore
)
And thus, we make our way into my favourite 15 albums of 2016. I implore you to indulge in these.
15. Milk Teeth- Vile Child
We're at the point now where the conversation about the saturation of '90s rock revivalism has eclipsed talking about the bands who are actually doing it, but to write Milk Teeth's debut LP
Vile Child
off as merely another bolt in that cannon would be a great disservice. This is alternative rock delivered exactly as it should be; lo-fi and raw but blood-pumping and anthemic. It's bolstered by a stella performance from front-woman Becky Blomfield whose coming-of-age style tales of forlorn sass ('Burger Drop') and suffocating depression ('Kabuki') are far more heartfelt than many of the nostalgia acts who surround Milk Teeth.
14. Noname- Telefone
Telefone
is the first full-length project to be released by Chicago rapper Noname (previously Noname Gypsie), and is ten tracks of completely gorgeous, lavishly produced and neo-soul indebted hip-hop that sees Noname develop an unmistakeable identity as well as approach subjects like mothership, drinking problems and police brutality in a personal but powerful way. It's almost David Lynch- esque in the way it exposes every day lives as far more complex and hard than any amount of money or propaganda can hide.
13. Radiohead- A Moon Shaped Pool
With the brilliantly paranoid
A Moon Shaped Pool
, Radiohead returned and became pretty much exactly what we needed them to be in 2016. With anti- immigration sentiment in the West reaching bile-flooded fever pitch and the increasingly prevalent notion of a police state looming, Thom York & co.'s most insecure record in a decade was also their most wholesome, cohesive and immersive effort probably since
Amnesiac
.
12. Nails- You Will Never Be One Of Us
The year was dogged by controversy for Nails following the release of their third full-length. Cancelled tour dates, dismissal of European gigs and some
questionable language in twitter spats
lead many fans to become disenfranchised. However, when discussing the music, none of that takes away from the disgusting density, furious bile-driven sentiment and head-crushing power of
You Will Never Be One Of Us
. As expected, the record is ten tracks long and clocks in at just under twenty minutes in run time, but also as expected, the fist-clenching nihilism and undeniable grooviness the trio have made their trademark is here in endlessly thrilling abundance.
11. Car Seat Headrest- Teens of Denial
Car Seat Headrest, the project helmed by Will Toledo, have released twelve records since 2010, but
Teens of Denial
is the one that feels the most fulfilling, expansive and ground-breaking. Together with his band mates, Toledo has applied a healthy (and much needed) sense of progression to the Pixies/ Weezer-esque revivalism with razor sharp and bleak tales of self-deprecation, heartbreak and substance abuse.
Teens Of Denial
is, more than anything else, the sound of a young man in crisis, but it just so happens that that young man may also be something of a song-writing genius.
10. Marissa Nadler- Strangers
On her seventh full-length LP
Strangers
, Marissa Nadler built from the ground upwards. Taking simple, acoustic structures and beefing them up with soaring atmosphere and intriguing poeticism about memories, loss and identity, she created a work of near impossible beauty. It's an album that swoons from the intoxicating 'Skyscrapers' into the sprawling cosmos of 'Hungry is The Ghost' throughout with a natural grace and, even though much of the record's lyrical content deals in insecurity, it's eleven tracks feel ultimately like a sigh of relief and self-comfort.
9. HECK- Instructions
Enough has been written already about how
Instructions
, the pretty much flawless debut LP from twisted hardcore maniacs HECK (formerly Baby Godzilla) has put to bed the idea that the band were always chaos-over-substance. For those of us who have always found promise in the band's dysphoria, this record was a capitalisation and harnessing of what really made this chameleonic, shatteringly disjointed music so creatively special. The quartet entwined their spasmodic bursts of Dillinger Escape Plan- esque violence with hulking, Southern-fried riffs and seemingly politically and personally satirical lyrics to a formula as raw and rough as it rivalled some of the best in the game. And the closer 'I. See The Old Lady Decently...' has to be heard to be believed.
8. A Tribe Called Quest- We Got It From Here... Thank You For Your Service
Another record surrounded by the tragedy of loss in 2016 due to the death of core original member Phife Dawg in March, legendary Hip-Hop crew A Tribe Called Quest's final LP was always going to be a moving and charismatic effort. In reality, it can stake a claim for (besides
Midnight Marauders
) being the best thing the group have ever put to tape. The crisp and vitalised production gave these tunes a raucously fresh and modern spirit as well as wholesomely capturing the band's centrally melodic, blissed out and eclectic old-school vibe. The group's vocal and lyrical dynamic was as brilliantly diverse and full of camaraderie as their very finest work, and after all this time Q-Tip still proved himself as one the game's most skilled and prophetic MC's.
7. David Bowie- Blackstar
In a year marred by the death of several cross-generational heroes, there are a few records that stand out as milestones of prophecy, grief and a near-perfect perspective of using art FOR something. Perhaps the most reverential is David Bowie's
Blackstar
. Enough has been written about the coded language, nifty foreshadowing and ultimate tragedy of Bowie's final record (he passed away just two days after its release). It was also an old-school Bowie record in the sense that all of the hunger for pushing boundaries and the deep understanding of genre and style-hoping interactivity meant that it had all the markings of Bowie at his most artistic and human.
6. The Dillinger Escape Plan- Dissociation
Though thematically the Dillinger Escape Plan's 7th LP
Dissociation
doesn't concern itself with the band's imminent split, the announcement would that it would be their final album certainly helps to shape it as what might be their masterpiece. It's their most challenging, changeable and aggressive album since 2004's
Miss Machine
, and yet the band's terrifying skill, accomplishment, engagement and emotion that seeps into all its pours creates a very tangible beauty. The heart-breaking orchestral bent of the closing title track and its repeated refrain of "finding a way to die alone" is all encompassing as a pin-point for what an absolute journey this album is, and the band's career has been.
5. Ka- Honor Killed The Samurai
Few genres are as shaped by, embroiled in or symptomatic of societal resonance than hip-hop. New York MC Ka found himself a victim of the wrong way this stick can be wielded earlier this year via the
New York Post,
but his LP
Honor Killed The Samurai
flawlessly depicted what was so wrong about that piece and so beautiful about his art. Over a selection of ten mesmerising, near beat-less instrumentals he laid a raw, chilling and in some ways vindictive narrative about lives surrounded by poverty, crime and systematic discrimination. Entwined with the concept of Japan's legendary Samurai culture,
Honor...
is a work steeped in research and a sense of both self and past, and serves as a righteous middle finger to smear campaign tactics.
4. Solange- A Seat At The Table
It's probable that not many people expected the first LP in eight years by Solange Knowles to be pretty much perfect, but there are elements to
A Seat At The Table
which make it absolutely essential listening in 2016. The experiences, emotions and stories Knowles tells, all delivered with a soulful, layered approach to lyricism and unifying symbolism, are affecting even as a listener who is almost entirely removed from the subject matter. The record is 21 tracks long (several of those being utterly necessary skits like 'Tina Taught Me' and 'Daddy Was Mad') and over the course of this sees Solange confronting the loss and confusion she feels about the increasingly uncertain place of black women (and indeed, black people) in America's future, but it's also a total celebration of black culture. It's probably the record that feels most relevant for this year.
3. Oathbreaker- Rheia
.
Rheia.,
the astonishing third full-length from Oathbreaker is another record that it's probably fair to say not a huge amount of people were anticipating in 2016. However, this really is one of those
Jane Doe
moments that requires the listener to, after listening to this from start to finish, take their headphones off and sit alone in a dark room and absorb what they've just heard. It's a work that combines agonising pain with serene but soulful fragility and crust-laden sludge. With a backbone comprised of the bleakest of blackened hardcore and gorgeously stripped back atmospheres, it's carried most proficiently by a vocal performance from Caro Tanghe that will go down as one of the most memorable in modern metal (not least for the harrowing finale to 'Second Son Of R.').
2. Nick Cave & The Bad Seeds- Skeleton Tree
As has been reported a-thousand fold, most of the material on
Skeleton Tree
was written and finished before the disastrous circumstances of
Cave's son's death
, but surrounded by that context the record took on new levels of heart-breaking atmosphere. The largely stripped back instrumentation was wrought with a deep-seated sense of longing and remorse, the piano melody on the tear-jerking duet 'Distant Sky' and the hopelessly mellow 'Girl In Amber' being particularly guilty of tugging the heart to the bottom of one's stomach; though neither of these are quite enough preparation for the desperation of 'I Need You'. At every turn it becomes a devastating realisation of loss, and just like Bowie's
Blackstar
it's the humanity and expression of that realisation that really makes this album a master-stroke.
1. Swans- The Glowing Man
So here we are again. There are many readers who may find the fact that Michael Gira's Swans' final album in their current incarnation tops this list unreasonable, and true enough,
The Glowing Man
isn't the most progressive or planet-destroying record they've released since their reformation. What this record does have though is a transcendental sense of finality and purpose that make it feel like the most gargantuan and fitting end to this stage in the band's story. The link between atmosphere and song-writing is more cohesive and fist-clenchingly thrilling than on the albums like
The Seer
or even
Soundtracks For The Blind
, from the sprawling brilliance of 'Cloud Of Unknowing' and the nightmarish tension and tribalism of 'The World Looks Red/ The World Looks Black' to the noise-rock on God-sized steroids of the title track and the illustrious post-punk bounce of closer 'Finally, Peace'. The song-writing is as memorable as it's ever been, giving the album more of a feel of the band reaching the absolute zenith of what they've perfected rather than succumbing to easy exits and a loss of ideas. No one knows what the future holds for Swans, but the post-apocalyptic hue of
The Glowing Man
suggests that they've ended this sphere of nihility on a perfect high.