Image Credit: Alter1fo Flickr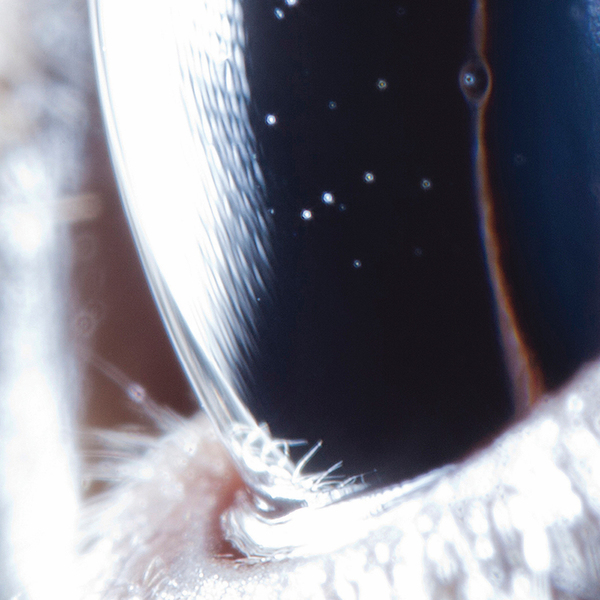 Though there have been various attempts to distinguish the embedded links between science and music using a variety of dynamics, there are few examples of artists whom in the last few years have made it an explicit part of their oeuvre. Since his early work in Bristol dubstep shape-shifters Vex'd, Roly Porter has seemed to have a deep fascination with not only Space, but manipulating it in a way that is just as visual an exercise as it is physical. Extended bouts of his solo material come few and far between, so the level of research and depth with which they're executed is always central. His third full-length Third Law is loyal to his connection with the final frontier, as well as finding new ways to envisage a journey through it.
Obviously somewhat indebted to Sir Isaac Newton's 'Third Law' theory ("for ever action there is an equal and opposite reaction"), this LP straddles and intertwines the juxtaposition between reflection and physicality in perhaps Porter's most wholesome way yet. In his recent Baker's Dozen feature with The Quietus, Porter based his choices around music that walks hand in hand with depictions of the void; choices which ranged from the sanguinity of Sun Ra's 'Twin Stars of Thence' to the club-friendly oblivion of SUV's 'Output'. Third Law is executed from a well-judged position of understanding both realities of space; movements fade until they barely exist before they're reconvened by depth-ridden shocks to the system, every synth note forcing some kind of emotional reaction out of the next. It makes one feel incredibly small.
It takes a lot to make the meticulously crafted feel organic and natural, but this record does it resplendently. The vast, eerie beginnings of '4101' are forced out of position by blink-and-you'll-miss-them ventures into the deepest recesses of '90s junglist culture before the merciless stabs of violence hit halfway through. Spaciousness and suspense are married to often anxiety inducing effect, like on centre-point 'Blind Blackening', which has a mid-point itself that feels like watching planets collide in slow motion. The industrial weight of 'Departure Stage' unfurls into an epic mixture of both triumph and anxiety, the excitement of a momentous happening muted by the fear of what might lie ahead. The bull-dozing bass stabs behind the skittering, star-gazing synths of 'Mass' explode with increasingly frantic but colourful narrative, highlighting the track as one of the record's rare moments of celebration among a wealth of insecurities.
'Known Space' rounds the album off with more answers than with which it began; a feeling a familiarity present, even if the accompanying emotion is anticipation rather than joy. Therein lies the absolute thrill of Third Law's diatribe, and perhaps a welcome point in the argument that Space is there to explore. Porter's vision is vivid and individualistic, but all of its own hunger for exploration is planted deep inside the listener, majestically fuelling a sense of excitement that, for anyone other than an astronaut, can only really be fulfilled by listening to the record.